Custom Programming – Improving Service Through Empowered Employees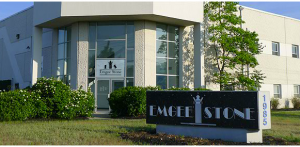 Emgee Stone, a granite wholesaler, is inundated with requests on a daily basis from customers looking for a particular size of granite slab, a must have color, or a certain type of granite. Emgee's success lies in their ability to quickly and accurately match customer granite requirements with items in stock.
Don't Settle for Inefficiency
In effort to support efficiency in customer service, Emgee had a different vendor write custom software to track inventory. To Emgee's dismay, the software program ended up being full of glitches and was frustratingly slow. In fact, it would take over three minutes, with the customer waiting on the line, to determine if the right granite slab was in stock and then to quote a price.
Eliminate the Aggravation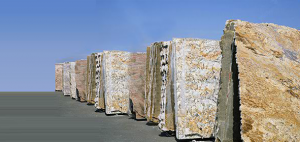 To solve the problem, Emgee turned to PC Ware Business Solutions. PC Ware's team of experts thoroughly reviewed Emgee's delivery system and combed through the custom software program to eliminate every bug and fix the speed issues. Inquiries that used to take minutes now take a couple of seconds! No more frustrated Emgee representatives or annoyed customers. "Customers are now delighted with our quick and accurate inventory response," says Dave, the General Manager at Emcee Stone.
Solutions, Solutions, Solutions
PC Ware delivered more than Emgee expected. The PC Ware team's thorough system review revealed opportunities to save Emgee even more time by enhancing inventory reports.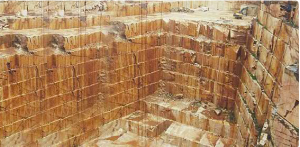 Now Emgee managers can access exact gross margins, figuring in the cost of each unique granite slab, and quickly make price quotes confident of profitability. Moreover, they have the ability to easily analyze overall gross profit margins by customer or by sales representative. This eliminated the need to run multiple reports, export data, copy and paste into spreadsheets, and make calculations  to distribute the reporting.
Efficiency Empowers
Emgee's reporting system is now effective and efficient. Managers are able to access reports on demand, giving them the opportunity to stay on top of the business on a real time basis . Sales representatives feel empowered by the ability to view reports tailored just for them, ensuring excellence in customer service.
Empower Your Employees
In your business, is finding the right data taking longer than it should? Do you want to be on top of your business operations?
Call Zev at 845 371-1975 for a free consultation.
Contact Zev ->
"To run a business efficiently, managers must have the right information on demand." -Zev Sez