Which Accounting & ERP Software is Right for Your Business?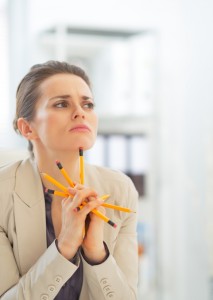 Purchasing business and accounting software is a big decision and there are a lot of choices. It is a decision you don't make very often. Selecting the correct business and accounting software is critical to successfully managing your business. For over twenty years, PC Ware Business Solutions has been successfully helping clients select the correct ERP business and accounting solutions. Solutions that are best for them.
We have developed a simple three step process that helps our clients correctly identify and prioritize their needs. We then identify their level of software sophistication and finally plan for the future. We start by understanding where you are today. We then develop an outline of what you need today. Then we determine where your business to be in one year, five years, and ten years.
What Features are You Looking For?
It can be overwhelming when you consider that there are so many pieces of the puzzle. When selecting the correct business and accounting software solution it is critical to determine what functionality you need and how those pieces fit together. A fully integrated accounting package saves time, money and improves communication. A poorly integrated solution will create headaches and frustration.
Here are the functions you should consider when selecting a business and accounting software package:
Accounts Payable
Accounts Receivable
Auditing
Bid Management
Bill of Materials
Budgeting
Planning & Forecasting
Business Intelligence
Business Process Outsourcing
Cash Management
CMMS (Computerized Maintenance Management Software)
Collection Software
Commission Tracking
Customer Relationship Management
Document Management
E-Commerce
EDI (Electronic Document Interchange)
Electronic Payments
ERP (Enterprise Resource Planning)
Estimating
Field Service
Fixed Asset Management
Fleet Management
Foreign Currency Conversion
Fund Accounting
Fundraising
General Ledger
Help Desk Software
Human Resources
Inventory Control
Job Cost
Mobile Device Software
MRP (Material Requirements Planning)
Order Entry
Payroll
Point of Sale
Progress Billing
Project Management
Project Portfolio Management
Purchase Order
Quality Management
Report Writer
RFID (Radio Frequency ID)
Risk Management
Sales Tax
Supply Chain Management
What Type of Buyer are You?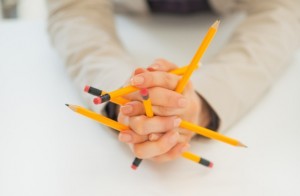 There is not a simple answer to which business accounting package is best for your business. It is important to understand your business needs from a functional standpoint as well as from an implementation standpoint. Purchasing a system too large for your current needs can be confusing and delay implementation. Buying a system that does not have enough features for your business can result you having to go back and start the selection process again. Changing your ERP system is time consuming and expensive.
The experience of second-time buyer can be the best source of factors to consider when purchasing a business ERP system.  Deloitte & Touche conducted a study that compared first-time ERP software buyers to second-time ERP purchases.
Here are the results of the Deloitte & Touche survey:

Second-Time ERP Buyers' Priorities
Reseller support
Developers experience
Software's fit for the business
Growth and expansion potential
Price
Documentation
Functionality
Ease of use
Ease of implementation
Works with existing hardware
First-Time ERP Buyers' Priorities
Price of Software
Ease of Implementation
Ease of Use
Ability to fit to business
Functionality
Ability to work with existing hardware
Growth potential
Level of support provided by reseller
Quality of documentation
Developer's experience
The priorities of experienced ERP buyers are almost exactly the opposite of first-time buyers.
What are your priorities?
What Does the Future Look Like?
For over twenty years PC Ware Business Solutions, Inc. been assisting small to midsized businesses in the New York area achieve maximum efficiency, productivity, and profits.
We take you through every step in selecting the right combination of software and services to eliminate key business challenges and improve operations. PC Ware will make sure your users are empowered with the business intelligence and training they need to drive the outcomes you want. Benefit from our knowledge and experience to get your system working for you – efficiently and effectively.
PC Ware Business Solutions – Creating Business Solutions that Drive Profits
Call us today for a free consultation.
Contact Us Today