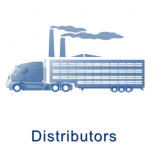 Highly effective ERP systems that provide smarter, more usable information about your distribution practices can significantly improve profitability, revenue growth, inventory management, and productivity. PC Ware Business Solutions deliver effective Sage ERP software solutions customized to meet the specific needs of distribution centers.
Sage ERP Software Solutions
The basic goal of an Enterprise Resource Planning (ERP) system is to be the central storehouse for all shared information, thus improving the flow of data across the organization. Sage ERP solutions have the capacity to integrate all components of an operation, including finance, distribution, sales, and marketing.
With the Sage ERP business solutions we deliver, you will have the capacity to spot trends sooner, forecast with greater certainty, and instantly gain an accurate and current view of each and every vital sign for your business – anytime, anywhere.
Effective ERP Solutions = Effective Data
The right data can make all the difference. Even marginal improvements in accessibility, usability, and business intelligence can directly and significantly impact your outcomes for the better.
Companies with more effective data grow 35% faster
Companies with better intelligence are 4 times more likely to optimize inventory levels and are 2.2% more profitable
Companies with mobile access to data sell 5% more new products; 3% more to new customers
Companies with more usable data have a 10% increase in productivity
Sage ERP solutions allow you to gain more insight and drive better outcomes in every aspect of your business through improved business intelligence. With best-in-class usability, Sage ERP solutions are smartly designed to save companies time on training. Moreover, our Sage ERP solutions offer personalized viewing via a simple drag-and-drop process. This functionality allows every individual to customize and organize their view of information based on role and preference. Having your ERP system work the way you do directly translates into increased productivity.
Solutions for Distribution Centers
Inventory management, forecasting, bar codes, and electronic data interchange (EDI) are just a few of the technologies available to help distribution and wholesale companies improve efficiency. With Sage having one of the largest selections of scalable, integrated ERP software solutions available, PC Ware can provide you with industry expertise and on-site support to help you select, plan, and implement the ideal mix of Sage solutions to run your business your way. Discover the Sage ERP solutions we deliver for distribution centers: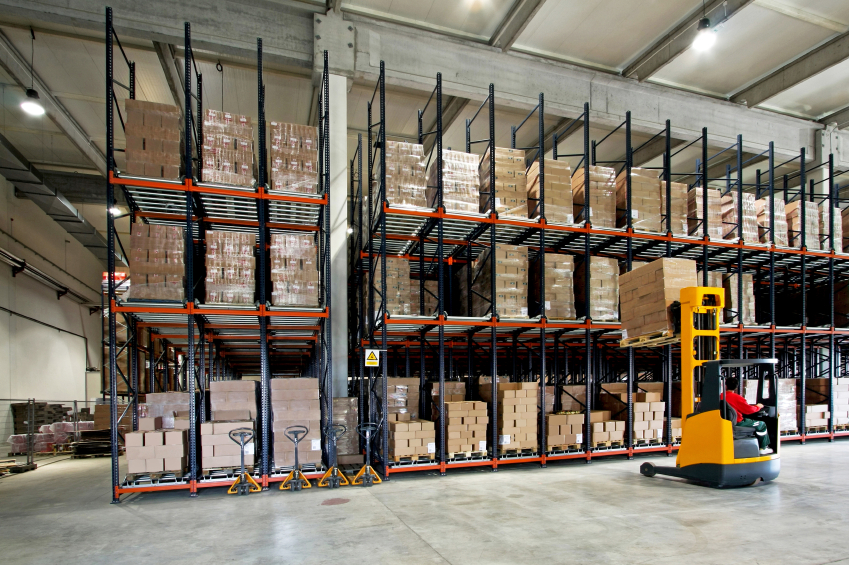 Sage 300 ERP (Sage ERP Accpac) – is an award-winning comprehensive business management solution that enables small to mid-sized organizations to effectively manage their financial functions, business operations, and customer relationships. Ideal for small to mid-sized companies looking for strong financial functionality. Learn more – Sage 300 ERP brochure.
Sage ERP X3 – is seamless and integrated, with a wealth of capability. Sage ERP X3 allows you to gain greater visibility across your business, maintain compliance, streamline and accelerate manufacturing processes, and much more. Ideal for mid-sized to large manufacturers or distributors looking for help with financials with the option to add operations, multi-site, multi-company, and multi-language utilities. Learn more – Sage ERP X3 brochure.
Benefits of Using Sage ERP Solutions
Enhance collaboration – intuitive data entry and workflows seamlessly connects all business processes and units together
Improve productivity – proven functionality automates financial management and business operations
Make better decisions – user-friendly interface allows quick access to customized information
Support future growth – scalable, open architecture maximizes future growth potential
Lower costs – integrative support of multiple technologies, databases, and operating systems
Improve customer experience – easy access to information anytime, anywhere through mobile devices
Put Solutions into Place
With the array of Sage ERP systems and modules available, PC Ware can put solutions into place to meet your specific business needs. We will work with you to fully understand your business processes and goals; customize a solution that is right for you; ensure successful implementation and training; and provide on-going support and upgrades when needed.
Our experts are ready, call us today for a free consultation.
Contact Us Today
---
By the Numbers: Why Distribution Centers Upgrade to Modern ERP Solutions
Top 4 Distribution Center challenges solved by ERP
The Latest ERP Trends for Distribution Centers
Source
: Statistic sources based on research by IDG Research Services on mid-sized businesses in Europe and North America.
Click Here to View the Full Report