Better Intelligence = Better Decisions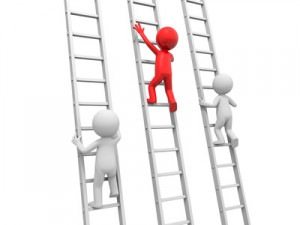 Computer software can provide us with a lot of information, or data – Big Data. But do you actually get what you want, when and where you want it? After all, we have all learned more information does not necessarily mean that you are better informed.
Slow down to Speed Up???
Take a step back. Consider the Key Performance Indicators (KPIs) that drive your company. Certainly, sales, net profit, and inventory valuation are all important. This information tends to be after the fact – it's a history lesson. It is not what is going on right now, the now that will impact numbers next month.
What about your sales funnel? How many leads do you have right now? What about dramatic changes in customer purchases? How does our inventory position affect productivity? It is time to consider what information is really important to know, and how it can be brought together in a meaningful report – delivering clarity without the data chaos.
Ladder of Business Intelligence
Sage 300 ERP business management software provides flexible functionality to expand the reach of your business intelligence. With many features already built into the software – saving you time and money – it is just a question of knowing how to extract and aggregate the information you need. Here are five optional steps to help you climb the Ladder of Business Intelligence.
 Level One – Queries
This basic search function is part of every Sage software package. Queries allow users to set up data selection criteria, through a series of filters, to gather pertinent information.
Level Two – Sage Intelligence Reporter
A report design tool built into the Sage 300 system. This design tool comes with many pre-configured reports and also allows you to build your own. You don't need a highly skilled IT staff to customize this design tool.
Level Three – Crystal Reports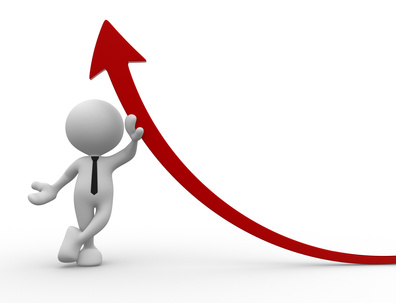 For a nominal fee, Sage offers a very powerful report tool in Crystal Reports. This package offers a large variety of standard financial reports that can be easily customized. The reporting feature can be used for modules outside of the financial area as well. Included in Crystal Reports is a high-level graphics package to create presentation-quality reports.
Level Four – Sage Enterprise Intelligence
The new Enterprise Intelligence release from Sage will take you to the next level of business intelligence. This highly sophisticated software product provides you with the tools to analyze data from across all areas of your business. It has user friendly features such as "drag and drop" report design and "drill down" for insight into the origins of information. All of this is now available for mobile devices as well.
Level Five – PC Ware Custom Portal
A fully customized solution is available through PC Ware Business Solutions. We will guide you through a process to help you understand your business intelligence needs and challenges.
In the past we have created custom dashboards and easy-to-read, real-time Key Performance Indicator reports. We can help you slice through data chaos, eliminate data waste, and get everyone focused on the right "nuggets of information" that drive your business.
Frequently, we find that the information you need is right there at your fingertips. Our job is to help you find it in the most cost-effective manner. This might just be answering a few questions over the phone, training your staff on reporting options, or a completely custom software package.
You just might be surprised how easy it is to climb that Ladder of Business Intelligence after all… Just ask Zev.
Call Zev ⇒