FREE Technology Initiative Presentation for the Rockland Business Association
Have you outgrown your small business accounting software?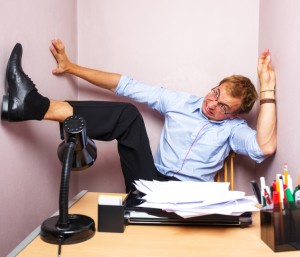 The Technology Initiative Series from the Rockland Business Association is proud to have Zev Kizelnik, owner of Monsey-based PC Ware Business Solutions, present "The Five Signs Your Company has Ourgrown QuickBooks."
As your business grows there are five tell-tail signs that indicate you are ready to step into the BIG Leagues. In PC Ware Business Solutions' presentation you will learn to recognize the warning signs that you have outgrown you current ERP or accounting software package.
When
Wednesday, November 19, 2014
8:00 AM to 9:30 AM
Cost
FREE
Where
Rockland Community College – Haverstraw Extension Center
37 West Broad Street (corner of Maple Ave.)
Haverstraw, NY 10927

About PC Ware Business Solutions
PC Ware Business Solutions delivers industry-leading business management software and services to help small to midsized companies achieve maximum profitability. PC Ware Business Solutions assist clients in selecting the right combination of software and services to eliminate key business challenges and improve operations.
PC Ware Business Solutions creates custom software and is a value-added reseller of Sage Software business management software.
PC Ware Business Solutions creates software solutions for:
Accounting Data
Distribution
Warehousing
Manufacturing
CRM
From installation, customization, and deployment including  training, PC Ware Business Solutions works for a complete solution. Expertise in hardware design and software implementation, including operating systems, networks, accounting, distribution, and manufacturing systems.
PC Ware Business Solutions' consultants are Sage 300 ERP specialists with deep industry experience. They pride themselves in providing a high level of service, expertise, and professionalism. Walking clients through every step of planning and implementing an automated business management solution. Their careful process of needs analysis ensures that client get a solution that solves problems, without exceeding budgets or available resources.